Bonkers for Conkers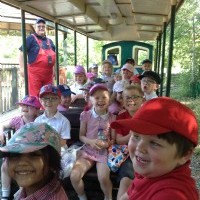 Class 2 had a fantastic time on their Tinity Bank visit to Conkers. Three Cheers for Home Learning!
We had a brilliant time at Conkers this week! We went on a train, we went on a bug hunt, we made mud monsters and we even had an ice lolly! We had so much fun learning about mini beasts from our ranger John and we even got to hold some.

What was your favourite part of the visit?