How great's our art?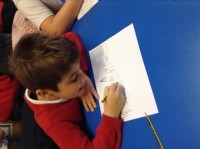 Year 4 have been drawing and looking at cold and warm colours and how they contrast.
Year 4 were asked to draw a skyline of buildings and to use warm colours and cold colours and reflect their contrasting effects. Come and se our finished work in class.