Viking Commado Joes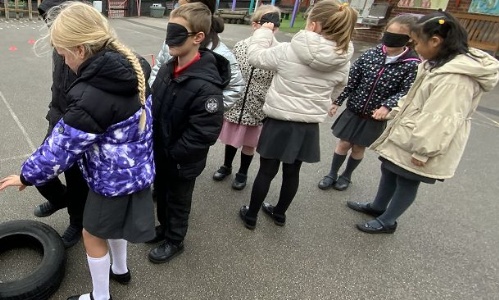 Class 6 continued their Commando Joe's missions linked to our Vikings topic this week.
In this mission, Class 6 needed to imagine they were Vikings trapped in a cyclone as they made their way home. This meant that visibility was poor and obstacles blocked their way. They needed to guide their partner, who was blindfolded, through the obstacles to make their way back into the calm of the storm and complete their mission.
Class 6 were brilliant at instructing their partners and keeping them safe whilst going over the obstacles and were very excited that they had completed their mission successfully! Well done Class 6!