Class 3 Investigate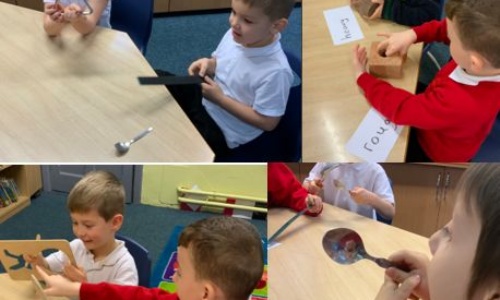 Class 3 have worked hard in their first week back after the Christmas break.
For Year 1's first lesson of their science topic 'materials' they explored the different types of materials there are. They spotted the materials such as wood, plastic and glass around the classroom which were being used in objects such as tables, chairs, computer screens, and windows.
They got chance to explore the materials up close and came up with some words to describe them such as strong, heavy, shiny, and rough. Some children realised they could see their reflection in certain metal objects.
Well done Year 1 for your brilliant science skills!