Year 5 & 6 Hockey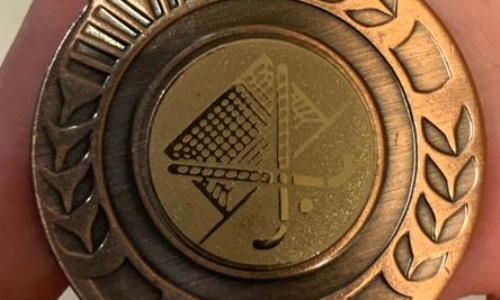 Year 5 & 6 had a super time at the inter-school hockey tournament.
Both teams worked really hard to put into practise their hockey skills and we came up gains some really challenging opponents.
Year 5 put up a good fight and managed to win the last of their games after some close matches.
Year 6 won their first three games then lost 2-1. In the play off matches we drew two games and lost the other - to the team who were the overall winners. In the end Year 6 received medals for third place which was a fantastic result against some excellent teams. Very well done.