Class 4 and the eco-garden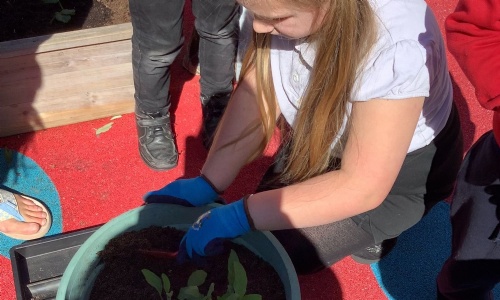 Class 4 have been busy working on our new eco-garden project this week.
Last year, Holy Trinity was awarded some funding to improve our garden space and we have been very excited to get stuck in. So far, we have done lots of weeding and planted potatoes, pea seeds and strawberries. We can't wait to show you the progress of our garden throughout the year.