Class 2 are palaeontologists!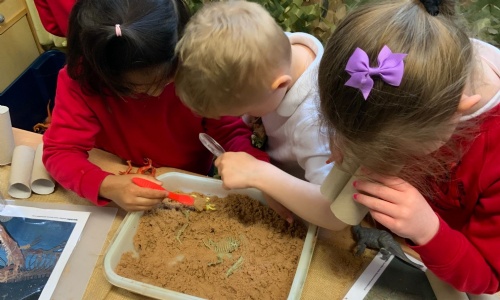 We have loved learning about dinosaurs this half term in Class 2!
We've learnt that anything that could fly or lived in the sea wasn't actually a dinosaur. We learnt how big dinosaurs were, where they lived and what they ate. Most importantly we learnt that everything is guess work as no human has ever seen a real dinosaur, so we must use their bones and fossils to make assumptions.