Class 6 @ High School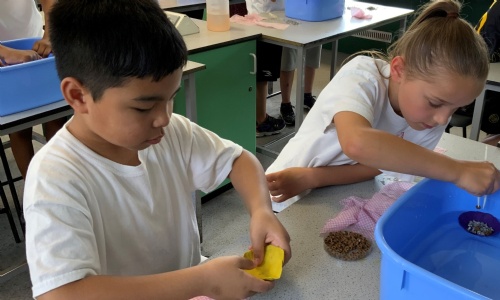 Class 6 had a wonderful time this week taking part in a Science taster session at Abbot Beyne High School.
First, they discussed which items would sink and float and then they discussed what the word density means and how things that have a high density are more likely to sink. After that, they were given a challenge to create a boat out of plasticine that would not only float on its own, but also hold 'passengers' (pieces of metal) without sinking. The children quickly challenged themselves to see who was able to make the best boat that would hold the most passengers and they were very proud when they got to 100! They then discussed which shape was the best to mould their plasticine into to make the best boat. Well done Class 6!