Artists in Class 3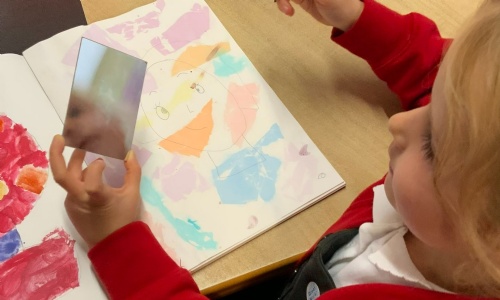 This week class 3 have continued their work looking at the artist Paul Klee.
They have had lots of fun in previous weeks drawing a portrait in the style of Paul Klee's work and spent this week's lesson working in their own style whilst still being inspired by his work.
They created a background that was inspired by Paul Klee by using wet tissue paper in different colours and removing the paper once it was dry. This left coloured shapes on their page which they could draw a self-portrait on top of.
Each child had a mirror to use to look at their facial features and help them to draw their portrait accurately. They had lots of fun and enjoyed looking at each other's portraits afterwards. Well done class 3!