Phonics and Reading
Phonics and reading is a big part of our English curriculum. Please view our powerpoint for information.
Phonics and reading
When our children start in our FS 1 Nursery they are exposed to listening and speaking opportunities which will form the foundations of learning to read and write. The more you talk with your child and encourage good listening and speaking skills the more likely they are to flourish when asked to learn the sounds we use to read and write.
At school we follow the DfE programme of study called Letters and Sounds and we use The Jolly Phonics songs and pictures to 'get the children started' with the Phase 2 letters and sounds. This all starts in our FS1 (Nursery classroom) and continues with the children through school, until they have these skills embedded with Phase 6 learning. In Key Stage 2, those children who require further phonic support take part in small booster groups delivered by our trained teaching assistants. We use a variety of materials to plan for these groups which include 'Rapid phonics' and 'Rapid readers'. Both schemes include reading books and activity sheets which children can take home for follow-up work.
The children are grouped in Early Years and KS1 by their 'Phase' ability. They access a 20 minute formal phonics session on a daily basis and have phonics integrated into all other English activites. Every child in school has phonic sounds or spellings to learn weekly as part of their Home Learning activites.
To support reading, all of our early reading books use a phonics based approach. Phonic patterns are used for spelling lists and are further developed through handwriting practise.
Our reading scheme in FS and KS1 incorporates:
Oxford Reading Tree - Songbirds Phonics
Oxford Reading Tree - Phonics Non-fiction
Pearson Bugclub Phonics books for guided reading
Rigby Star books for guided reading
Rigby Rocket books for home use in Class 1, 2 and 3
Free Readers
Our reading scheme in KS2 incorporates:
Phonics Books - Totem Series
Phonics Books - Talisman Series
Rapid Readers
Free Readers
All guided reading and free reading books are aimed at keeping a challenge that moves our children forward with their reading skills, but also insipres a love of literature and reading.
Our aim as a reading school is that all of our children want to read but most of all, enjoy and love reading!!
We have undergone a Phonics and Spelling Validation review with Staffordshire LA in September 2021. From this we have finished our yearly progression document for phonics, spelling, handwriting and dictation.
Updated: October 2022
Parent Reading Morning November 2014
Jane George, from Staffordshire Entrust, delivered an informative meeting about how parents can really develop their children's love and passion for reading at home.
Thank you to everyone who joined us...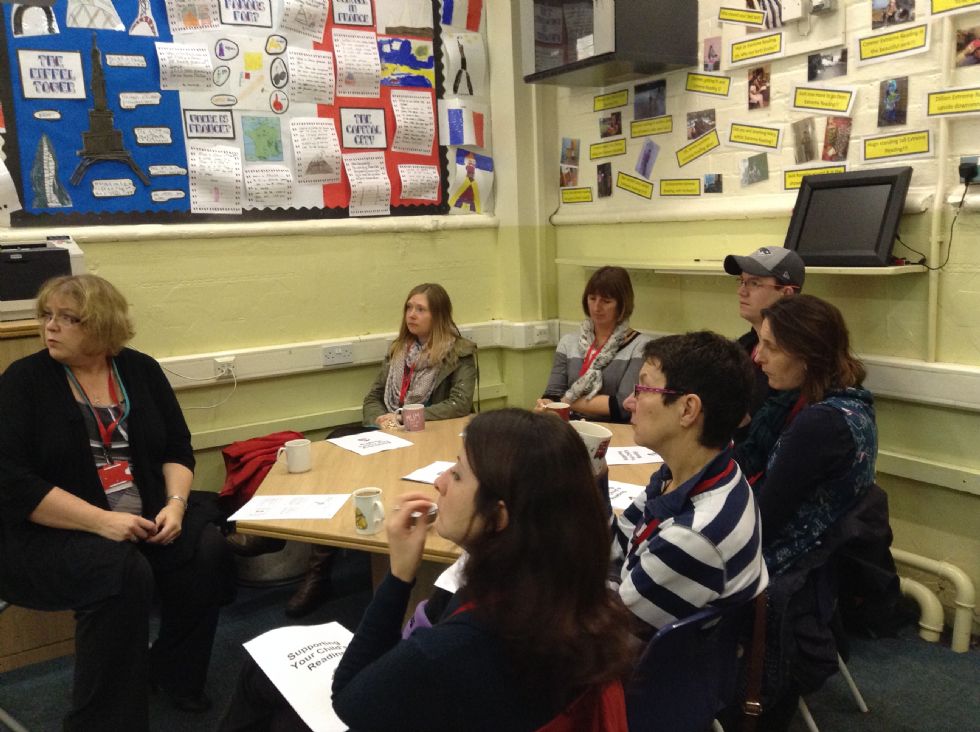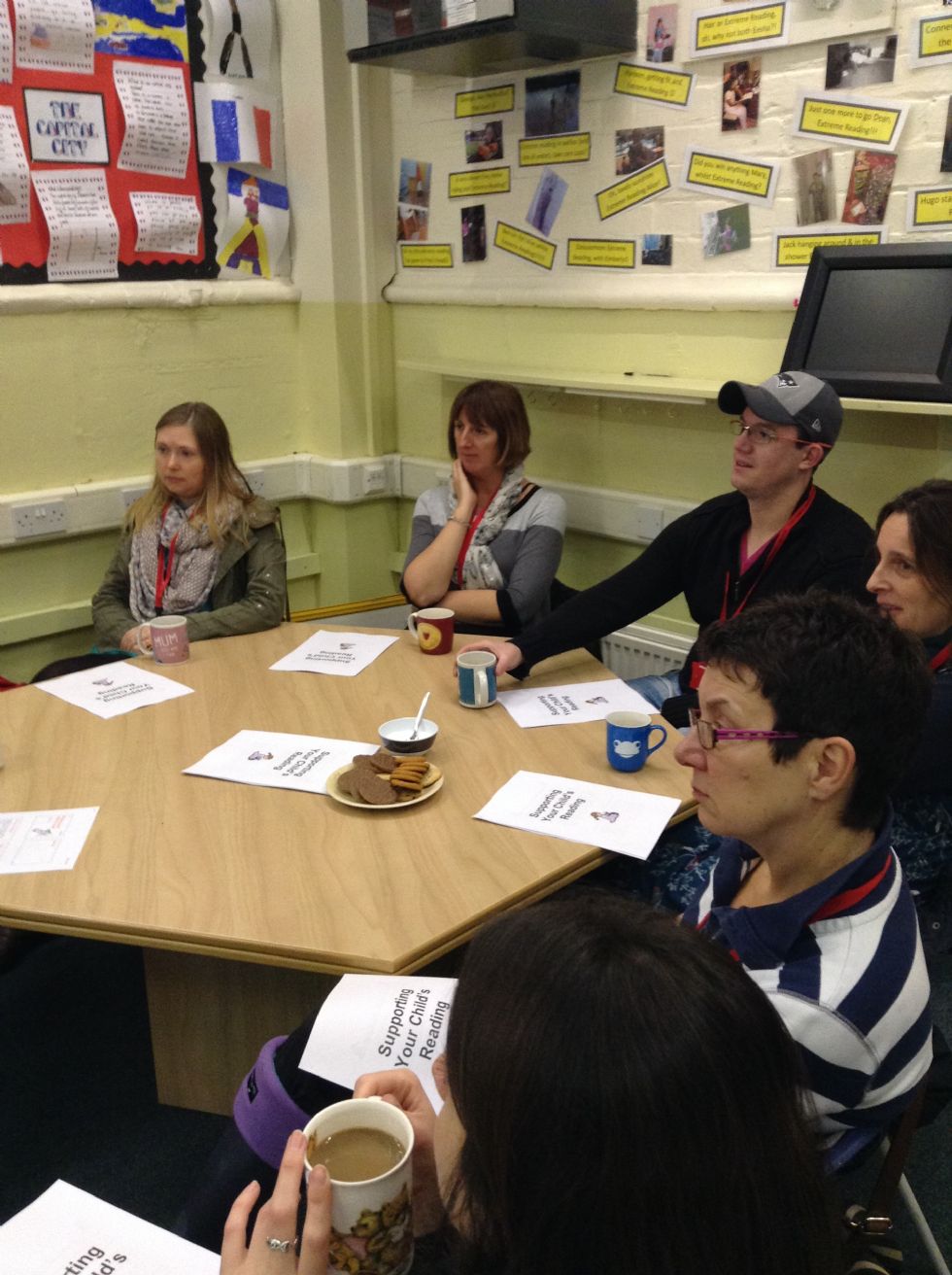 Please find below very useful reading advice and guides from Pie Corbett to aid reading at home and the love of books for each year group in school :-)